CHAS, Pioneer Generation, Merdeka Generation Subsidies available at Healthway Dental clinics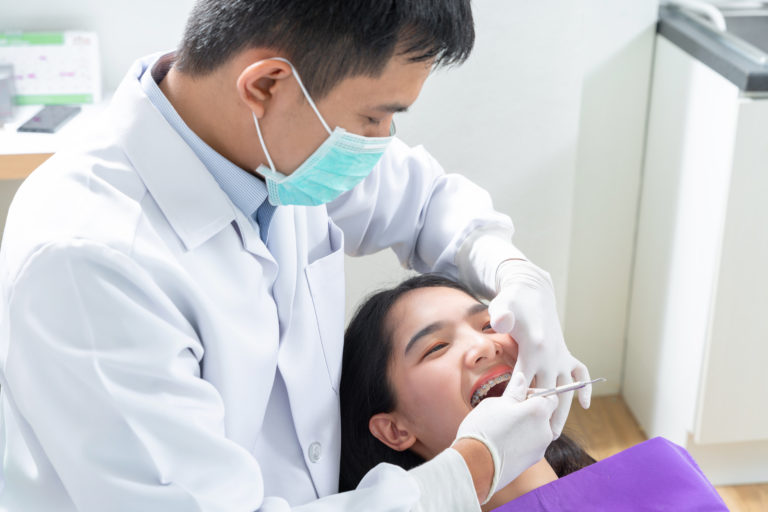 In support of the nation's aim to provide affordable healthcare for all, our dental services are subsidised via the Community Health Assist Scheme (CHAS) and MediSave.
CHAS Dental Subsidies 
Who is eligible for CHAS subsidies? 
CHAS enables all Singapore citizens, including Pioneer Generation and Merdeka Generation cardholders, to receive subsidies for selected dental care at all Healthway Dental clinics. Click here to find out more information and apply for CHAS card.
Can CHAS cards be used for our dental services at Healthway Dental clinics? 
Yes, you may present your CHAS card at any Healthway Dental clinics to receive subsidies for selected dental services. Locate the nearest Healthway Dental clinic to you here.
How much are the dental subsidies for Merdeka Generation, Pioneer Generation and CHAS?
The amount of CHAS dental subsidies that each person receives will differ based on the household monthly income per person or the Annual Value of your home. Moreover, the subsidies might differ depending on the condition of the patient and type of dental service received. 
As co-payment may be required for some dental treatments, you may wish to check with the dentist on the fees you need to pay before proceeding with the treatment. The table below shows the various tiers of subsidies available for the respective cards.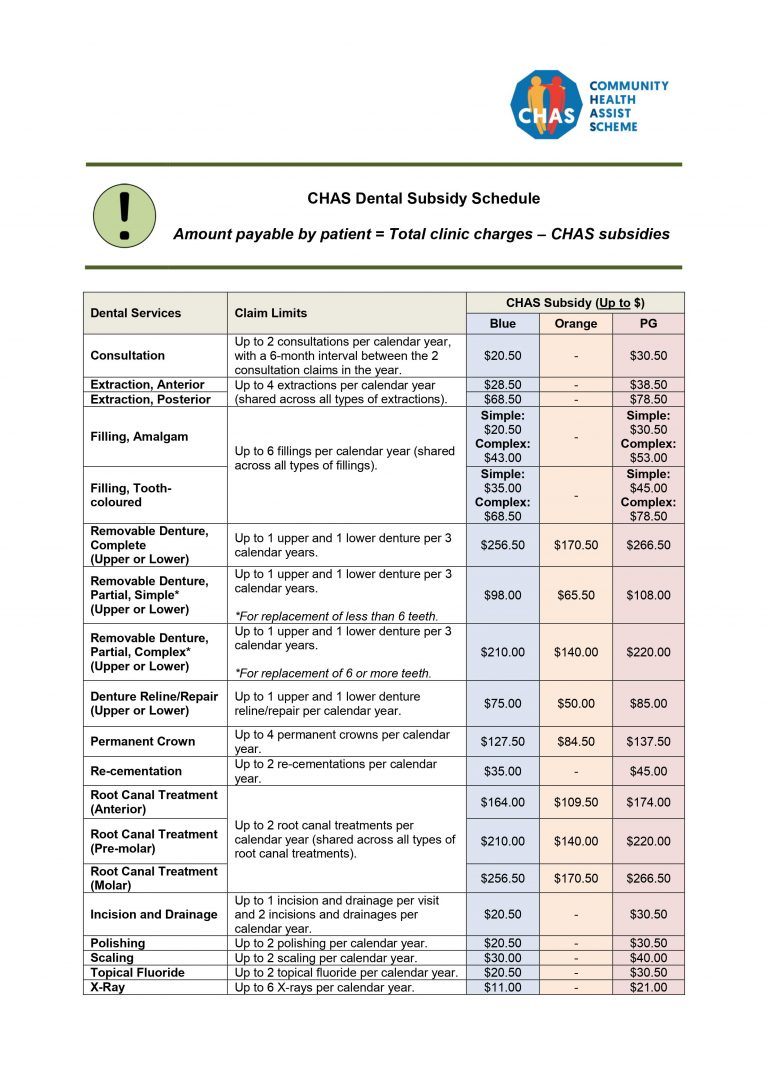 MediSave Dental Subsidies 
Can MediSave be used for dental services at Healthway Dental clinics?
Healthway Dental clinics are MediSave accredited by the Ministry of Health (MOH) Singapore. Singapore Citizens or Permanent Residents may be able to claim a portion of their dental surgical expenses from their CPF MediSave account.
You may use MediSave to pay for surgical procedures such as:
Dental bone graft surgery
Dental implant surgery
Wisdom tooth surgery
Depending on the complexity and type of the dental procedure, the amount differs. 
In the event that you do not have a MediSave account or your MediSave balance is insufficient to cover the dental bill, your immediate family members may use their MediSave to help you with the bill payment. Immediate family members refer to your spouse, parents, siblings or child. Please note that the use of MediSave is still subject to MediSave withdrawal limits.
Book An Appointment Today