Dental braces can help to correct dental and jaw irregularities such as misaligned teeth, malocclusions (teeth positioned the wrong way) and over- or under-bites. Dental braces are devices that align and straighten teeth and help correct a person's bite. They are usually permanently fitted for a number of years.
There are different types of dental braces: 
Metal dental braces
Ceramic dental braces
Lingual dental braces
Self-ligating dental braces
Hawley retainers
Clear aligners
What are metal dental braces?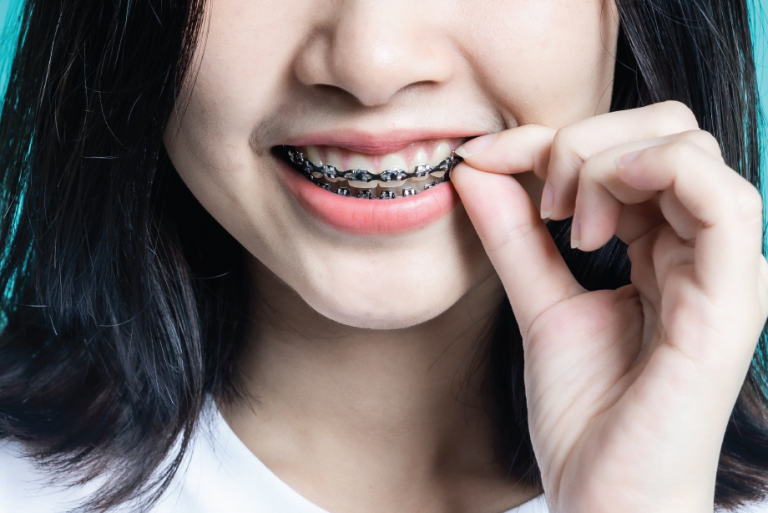 Mental dental braces use traditional braces that are made up of steel brackets and wire. Although mental dental braces are more visible than other types of braces, it is a more affordable option. Patients can personalise their braces by selecting the colours of the ligature bands.
What are lingual dental braces?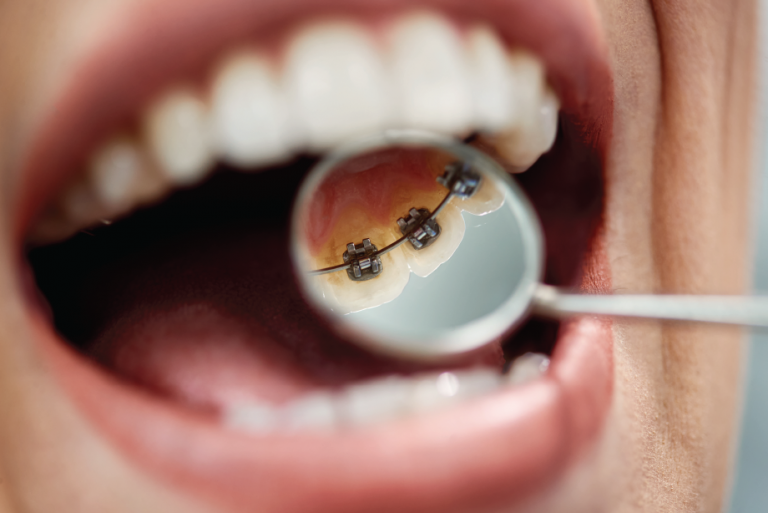 Lingual dental braces have the same components as conventional metal braces. However, lingual dental braces are fixed behind the teeth, making it the least visible among all teeth straightening methods.
What are Hawley retainers?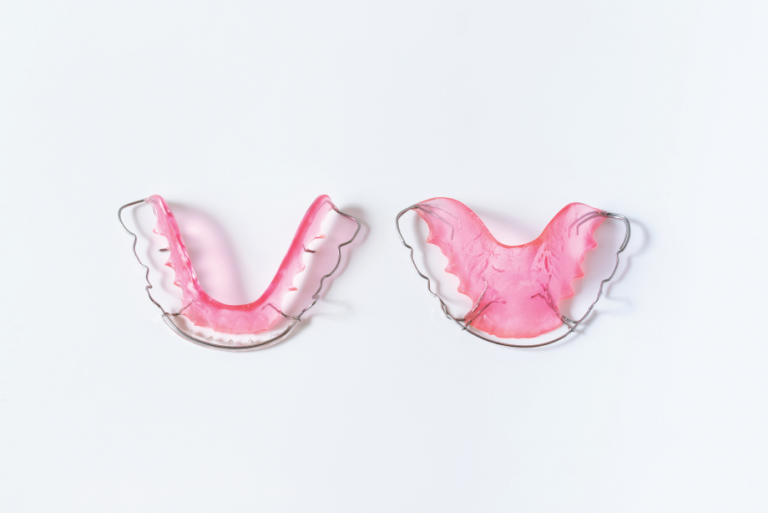 Hawley retainer is molded to fit comfortably at the roof of your mouth, with a thin metal wire to secure it against the front of your teeth, in order to maintain teeth alignment. Hawley retainers are available in a huge variety of colours and patients can select their favourite colours.
What are ceramic dental braces?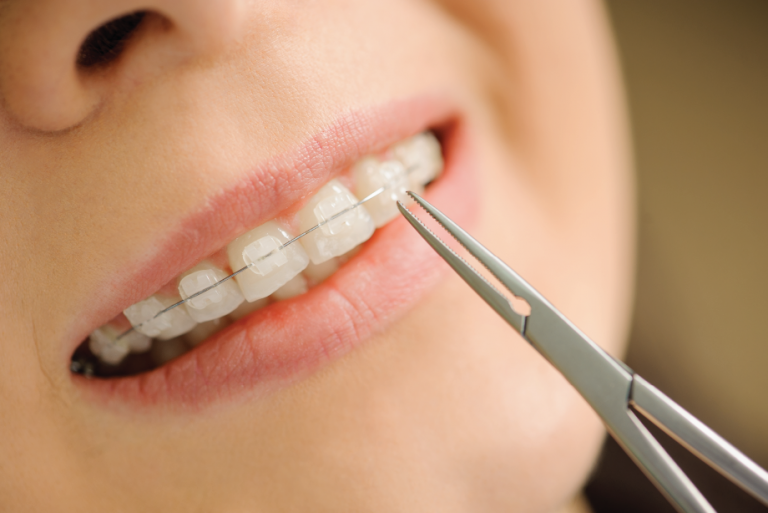 Ceramic dental braces are used to straighten teeth without the appearance of metal braces. Ceramic braces, also known as clear braces, use clear or tooth-colored brackets that blend in with the teeth, making them look less obvious as compared to metal braces.
What are self-ligating dental braces?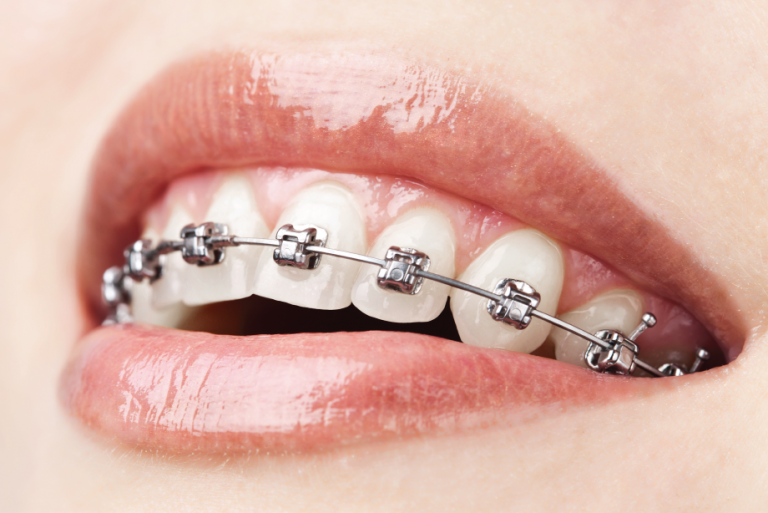 Self-ligating dental braces are very similar to traditional metal braces. However, instead of using rubber bands, self-ligating dental braces straighten teeth by using a specialised bracket that clips directly to the wire.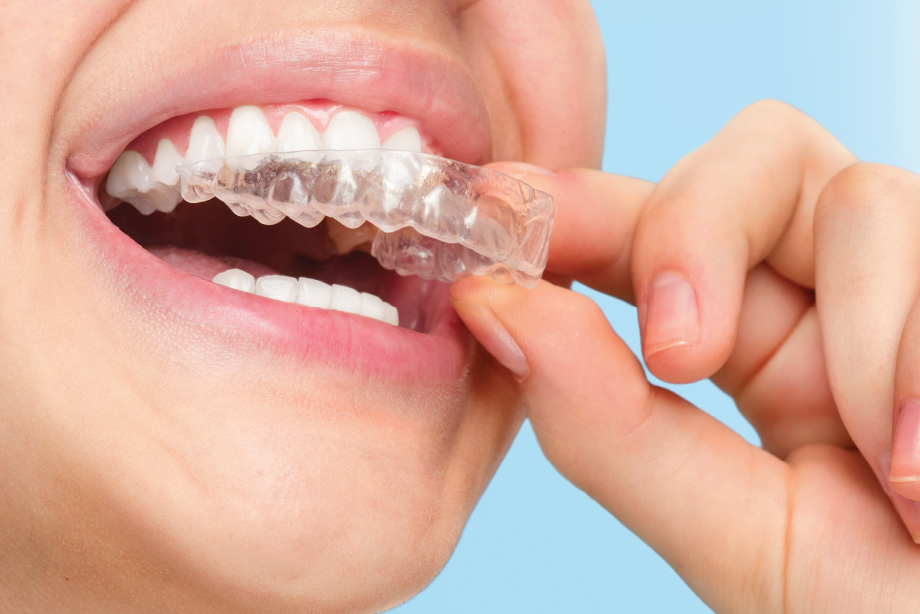 Clear aligners are also known as Invisalign, which are custom-made for every patient to straighten teeth. Patients will wear a series of clear aligners sequentially, to achieve a progressive alignment of teeth. Clear aligners provide convenience and flexibility, as they can be easily removed.
What type of teeth problems do aligners fix?
The types of teeth problems that aligners can fix include, but are not exhaustive:
Crossbite
Underbite
Overbite
Gap Teeth
Open Bite
Crowded Teeth
Frequently asked questions about dental braces
How long does it take to put the dental braces on?
Putting on braces will take about 1 to 2 hours. However, the duration may vary depending on your teeth condition and the type of braces. 
How long will I have to wear dental braces for?
Typically, the process of correcting alignment takes two to three years and you need to return regularly to have the dental braces tightened and so that your dentist can monitor progress. Once your braces are removed, you will be asked to wear removable retainers (clear guards) to keep your teeth in position. You can gradually reduce the time you wear these as instructed by your dentist.
WHY CHOOSE HEALTHWAY DENTAL?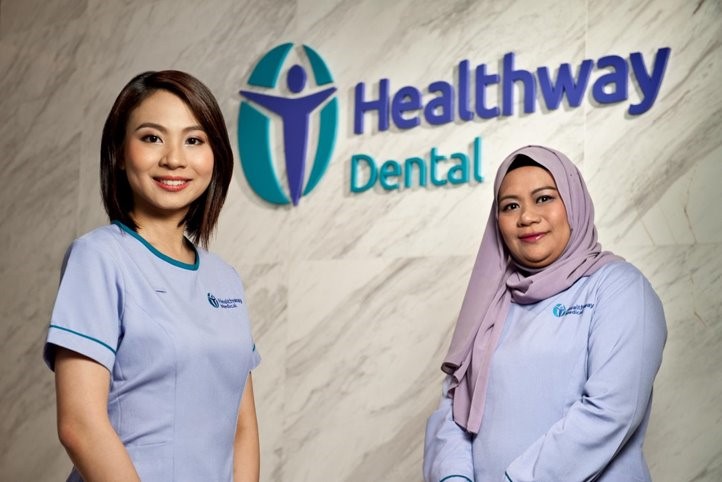 With Healthway Dental clinics located conveniently across Singapore, Healthway Dental Group (a member of Healthway Medical) provides a wide range of general and specialist dental services. Our team of experienced and dedicated dentists provides aesthetic, restorative, surgical and preventative dental services ranging from dental check-ups to specialised surgeries and paediatric dental care. We select only high-quality materials to use in our treatments, insisting on newer options ranging from colour composites to hi-tech ceramics.
Due to the length of treatment, dental braces are often a costly procedure. Hence, we offer a payment plan to allow you to spread the cost over time.
Book an appointment at a Healthway Dental clinic near you today.
Book An Appointment Today