What you need to know about teeth whitening
Teeth whitening is a quick, safe and affordable procedure that bleaches the enamel surface of your teeth to restore its whiteness. Teeth whitening is used to correct tooth discolouration caused by staining, ageing and chemical damage.
At Healthway Dental clinics, our dentists use LED (light-emitting diode) teeth whitening treatment to achieve quicker results, giving you a brighter smile instantly with little to no sensitivity.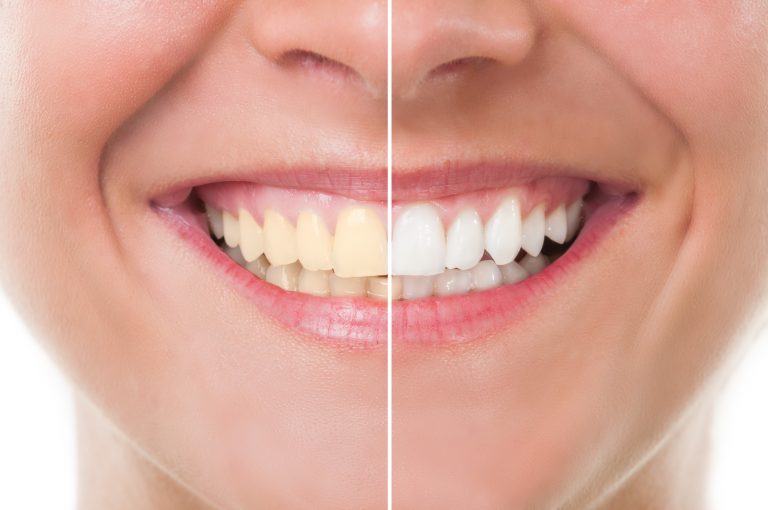 How does teeth whitening work?
Let us know which teeth you want whitened. This can be all of them or just the top front or bottom front. It depends which teeth you show when you talk and smile. You can opt for one of two ways to whiten your teeth:
Our in-clinic service where the treatment will be administered in the chair and you can leave with significantly whiter teeth.
Take home teeth-whitening kit: your dentist will take an impression to make a customised mouthguard used to hold the bleach against the teeth. Once this is ready, you will be given the mouthguard and a bleaching agent to take home. Wear the guard for about 3-4 hours every night and in two weeks you will have a dazzling smile.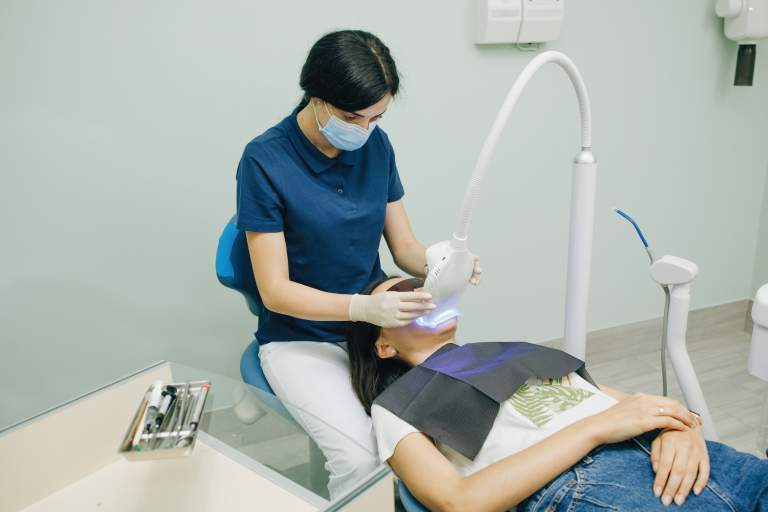 Who is teeth whitening suitable for?
How long does the teeth whitening last?
You only need to give your teeth an occasional repeat treatment when you notice they have started to stain again.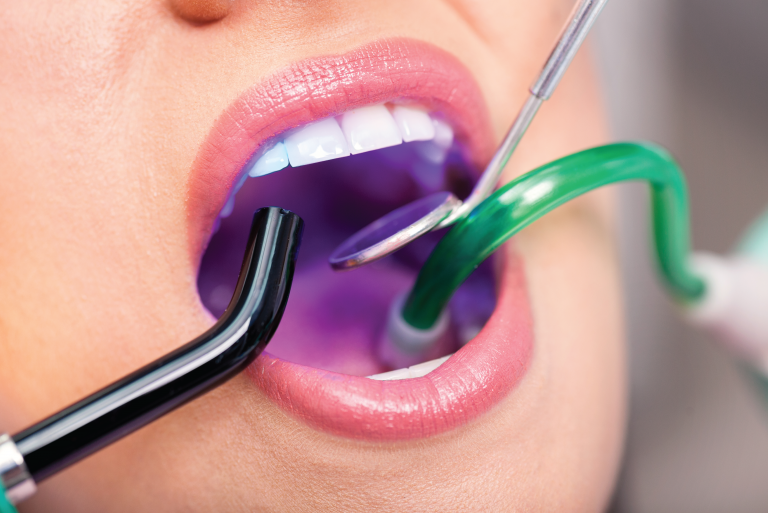 Will the bleach damage my teeth?
The treatment is applied for a very short time so will not alter your tooth structure or damage your enamel.
Can I use over-the-counter bleaching agents instead?
Even though these can be bought from pharmacies, they can harm your teeth and gums, so you are advised to consult a dentist for safe teeth whitening.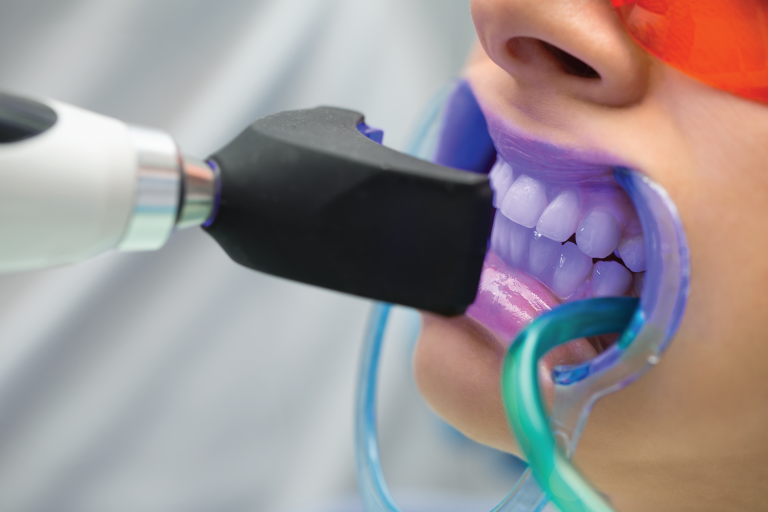 What you need to know about LED teeth whitening treatment
What are the benefits of LED teeth whitening treatment?
Non-invasive
Quick and visible results
Little to no sensitivity
Effective removal of stubborn stains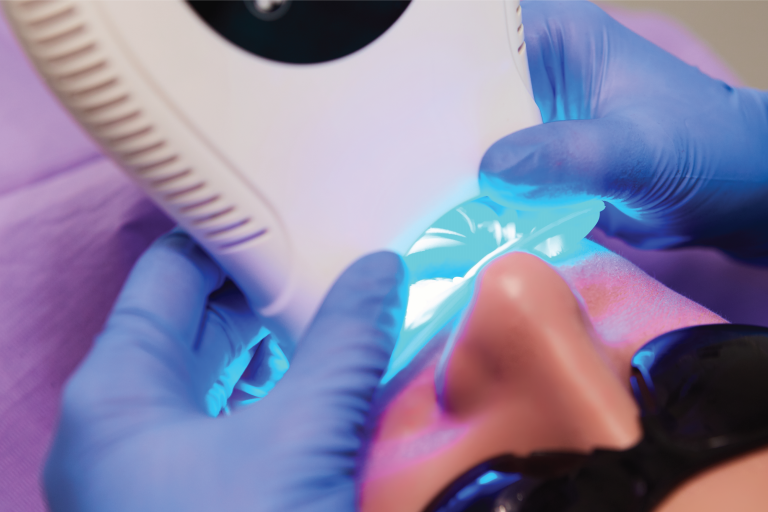 How much does it cost for LED teeth whitening services?
In-clinic: $1,391 (with GST)*
Take-Home Teeth Whitening Kit: $642 (with GST)*
*Terms and conditions apply. For take-home teeth whitening kit, a prior consultation with our dentist is required to customise a teeth whitening mouthguard for your teeth.
Is LED teeth whitening safe?
Yes, it has been clinically proven to be safe, and your dentist will apply a post-treatment gel to minimise sensitivity and protect your enamel.
Is it LED teeth whitening treatment painful?
There will be minimal discomfort, as our teeth whitening services are conducted by our experienced and professional dentists.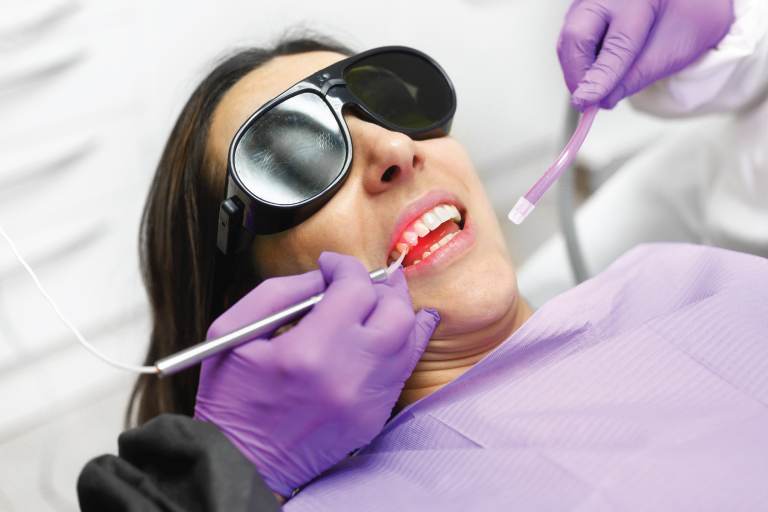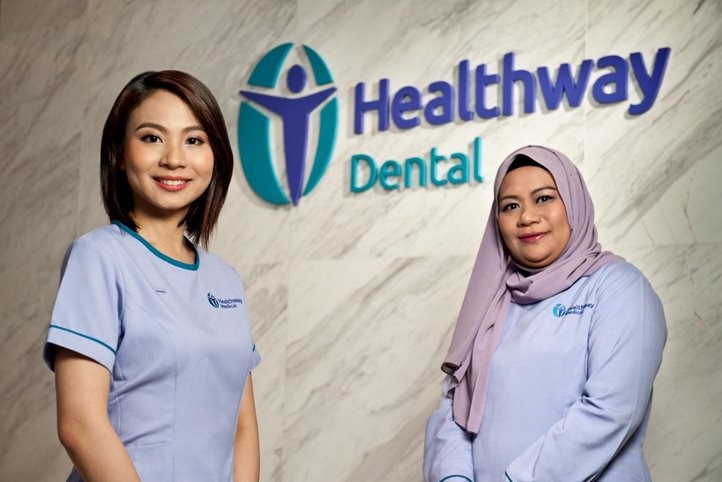 WHY CHOOSE HEALTHWAY DENTAL FOR YOUR TEETH WHITENING?
With Healthway Dental clinics located conveniently across Singapore, Healthway Dental Group (a member of Healthway Medical) provides a wide range of general and specialist dental services. Our team of experienced and dedicated dentists provides aesthetic, restorative, surgical and preventative dental services ranging from dental check-ups to specialised surgeries and paediatric dental care.

We select only high quality materials to use in our treatments, insisting on newer options ranging from colour composites to hi-tech ceramics. Book an appointment at a Healthway Dental clinic near you today. ​
Where can you get your teeth whitened in Singapore?
We provide teeth whitening services at all Healthway Dental clinics. Locate the nearest Healthway Dental clinic to you here. 
Book An Appointment Today